Archive for November, 2013
Day 1 – Arnold and I sanded down the shells and applied the first coat of finish. I also polished as much of the chrome as I could.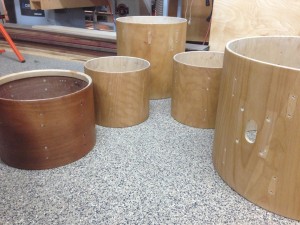 Day 2 – 2nd coat…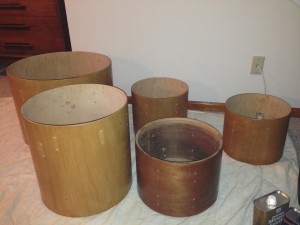 Day 3 – 3rd coat…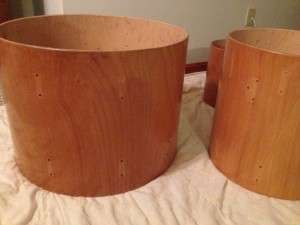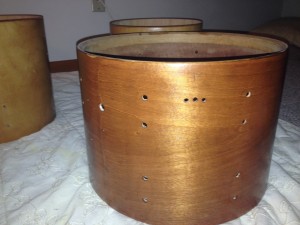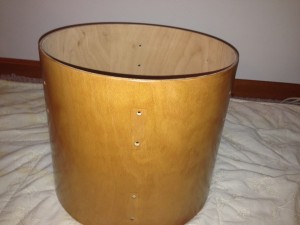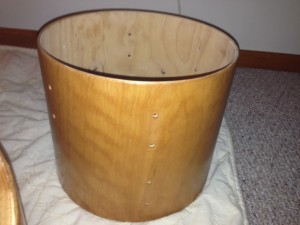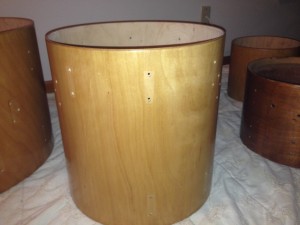 Day 4 – 4th coat…

Day 5 – 5th coat…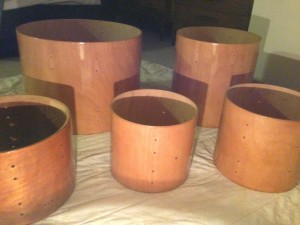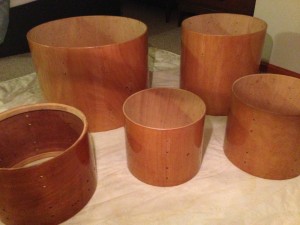 Days 6 & 7 – Final coat hardening…
End result! (I pulled out the tom mount for the pics, as my rack still needs to be polished…)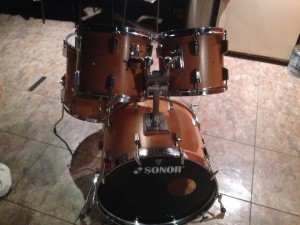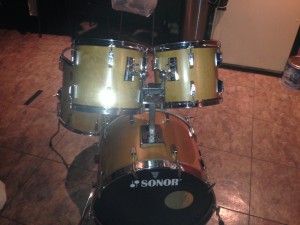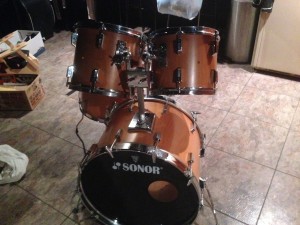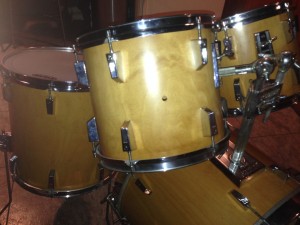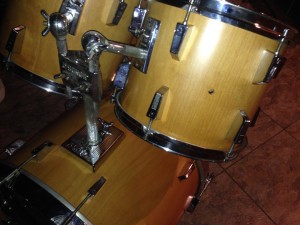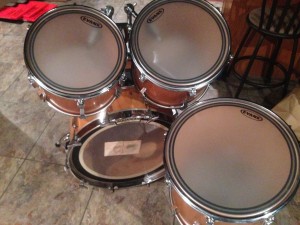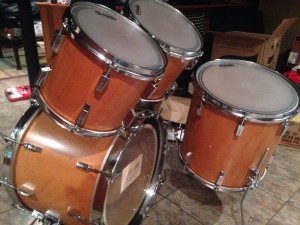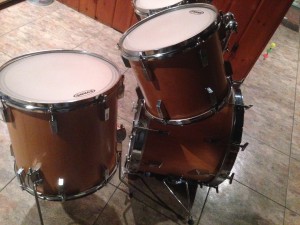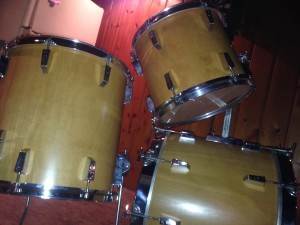 (Note to self, an iPhone 5's built-in microphone isn't very capable of recording drums…)
Also noteworthy, I did *not* intend to tune the toms to any certain notes or intervals. It just so happens that this was the end result when tuning each drum individually in hopes of making each one sing as much as possible.
Aside from polishing the rack, all that's left to do is polish the hardware for the 1960's Slingerland Single-Ply Mahogany Field Snare Drum, source out a replacement strainer, and see if there's a manufacturer offering wooden hoops with lug cut-outs in the appropriate pattern.
Got the rack polished and everything up to the practice space:
Polished and remounted the snare's hardware: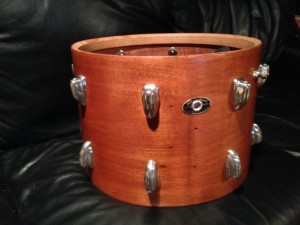 Still need to source some wood hoops and a strainer…