Train of Thought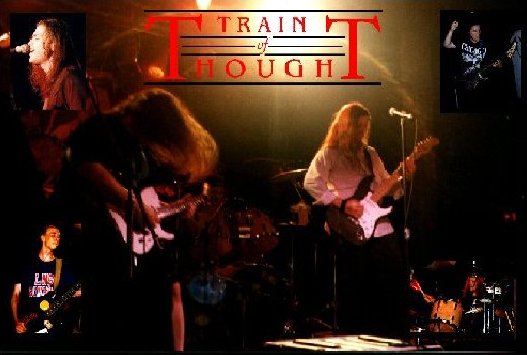 NOTE: This entry will be a work in progress for an indefinite period of time. Feel free to revisit it often to see what's changed.
Before I decided to make Information Technology my career of choice, I was a rock star. Well, I was pretty close, anyway. Train of Thought was the last band I was in, and Deliberately was the last recording I did with them: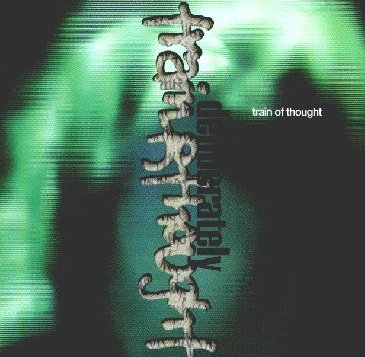 Train of Thought – Deliberately [Entire Album]

The album was recorded in late '97/early '98, so please be forgiving if it sounds a little out of date ;)
Before Deliberately, we recorded Womb, but it ended up being shelved. Here's my remaster of the tracks we recorded:
Train of Thought – Womb [Entire Album]

"
TOT was formed in Beaumont, Texas circa '94; right about at the time I left the University of Houston where I was a Percussion Major. I was in a band called Sloane, and we opened a few shows for TOT. When TOT's drummer flaked out and quit right after the band signed a recording contact in '95, I was invited to play drums for them in the studio — I guess they thought I didn't suck, or something. I remember driving from Houston to the audition in Beaumont with my brother, Jeff, and that night, at a hole-in-the-wall diner, I concluded that I would be an idiot not to quit Sloane.
TOT was signed with MIA Records (which later became Cage Records), the brainchild of Shaun Barusch. Some of the bands TOT played with included Deep Purple, Kings X, and Fates Warning. As you can probably tell, the sound was an eclectic mix of Soundgarden, Alice in Chains, Tool, The Police and The Cure; among other influences. Our shows were original in that we weren't one of those bands that locked into a specific groove or style — our catalog of original music was dynamic, which prevented listener burnout. Some of the covers we played at our longer shows included Small Hours by Metallica, Airbag by Radiohead, Suffragette City by David Bowie, Surrender from Cheap Trick, and Breath from Pearl Jam. Indeed, we were not a boring band to experience.
I definitely do not regret being involved in the music business, for it was a very passionate and fulfilling experience that delivered some of the best memories and experiences of my life. Thanks, Danny, Daniel, Doug, and even Brad! I miss you guys!